Electric Parts and Light Bulbs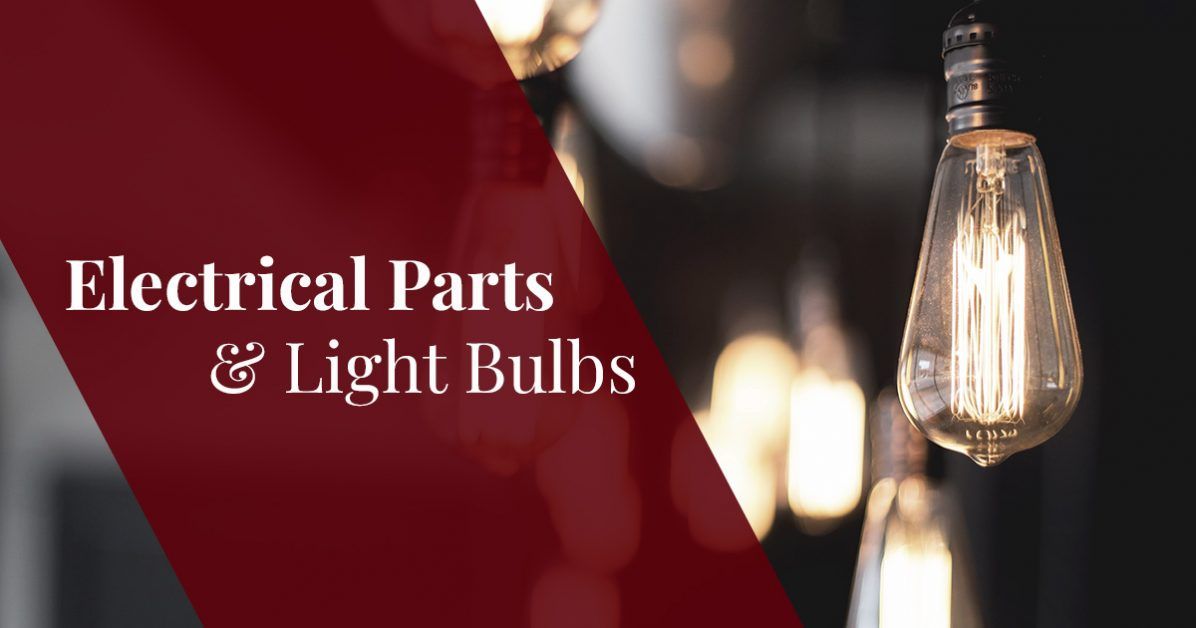 Serving Omaha and the surrounding area since 1953, United Electric Supply has grown to be the locals' favored source for light bulbs and electrical supplies. We have the product, we have the expertise, and we have the competitive pricing you're looking for. Support a local business that cares about you, and help contribute to a healthy Omaha economy, by "plugging in" to United Electric Supply to help keep your home and business fully powered, fully safe, fully updated, and running smoothly!
We offer over 500 light bulb options; a huge variety of breakers and fuses; wiring devices ranging from basic switches to LED dimmers to GFI's and everything in between; a generous selection of decorative wall plates; scores of in-stock commercial lighting solutions; LED tape light with consultation and design help; a massive host of conduit and fittings; door chimes and buttons; ventilation fans and heaters; drivers, transformers, and ballasts; lamp parts and glass; and so much more – We have it all!
Light Bulbs And Technology
In this technological age the options for light bulbs are overwhelming. With a whole host of options between kelvin temperature, lumen output, wattage, base types, equivalencies, and more, don't waste your time standing in a big box store isle lost and confused or blindly ordering from overseas only to find out you've purchased the wrong item: Head right over to centrally located United Electric for reassuring help and professional-level advice. We can get you the exact lamp you need for your exact application.
With an in-stock selection of more than 500 different light bulb styles and even more available for order with free shipping, United Electric Supply is your local source for any lamp at a competitive price! We have hi-tech miniature LED's, hi-powered Metal Halides, standard incandescent and fluorescent lamps, halogen, xenon, tubular, circular, low-profile, G4, G9, GU-10, MR16, round, Edwards-style, flood, spot, compact, colored, daylight, candelabra, "corn cob", four-pin, mini… the list goes on and on! And our retail counter specialists are intimately familiar with all of it.
Dimmers And Automation
Need a new dimmer switch or looking to upgrade your home or business with automation options? Things can get complicated with all the advancements in LED and daylight harvesting. Nowhere in the Omaha area is there a better purchasing option than United Electric with free in-store consultation, options for on-site consultation and programming, and a huge warehouse stocked with choices suited to your needs.
Green Living
Looking to make your home or business an outstanding example of green living? We have quality and warrantied LED light bulbs of all shapes and sizes ready to replace all the fluorescent, incandescent, halogen, and outdoor lamps currently burning up energy in our city and unnecessarily costing you money on your bills.
LED Tape Light
Could your home or business benefit from some soft accent lighting or an upgrade in workspace illumination? LED tape light is the most cost-effective way to provide yourself with seamless, attractive, functional, and environmentally friendly solutions. We carry some of the highest-grade LED tape light available on the market and provide free in-store consultation and design help to make sure your investment is worthwhile. With multiple tape light options right here in our huge warehouse, we'll have what you need for a whole host of practical and creative lighting possibilities, all at a reasonable price point!
Outlet Safety
Worried about the dangerous electrical outlets near water in your bathroom and kitchen or the ones far too easy for children to tamper with? Come to United Electric to update your home or business with simple, inexpensive, and common sense safety options that can help avoid a lawsuit and – much more importantly – protect your family and your customers from easy-to-avoid harm. Don't wait until it's too late!
Lamp Parts
Do you wish you could repair that old, broken table lamp or light fixture that's just too beautiful to throw away or expensive to replace? We have parts, pieces, and glass of all shapes and sizes to help you turn an eye-sore back into the eye-catcher it's supposed to be!
So Much More … Local!
Whatever your needs for electrical parts and supplies or light bulbs, United Electric is the place to go to support small, local business without sacrificing competitive price or reliable information. Make us your electrical source for keeping your home and business fully powered, fully safe, fully updated, and running smoothly! We have it all!