Top-Quality Lighting From The Light Palace
When it comes to highlighting key features of your landscaping, there's nothing more effective than high-quality landscape lighting. From accent lights to step lights to well lights, our wide range of lighting products are sure to give new life to your front yard or patio.
At the Light Palace, our lighting experts have an intimate knowledge of our inventory — along with exceptional design sense — and can help you pick out the perfect lights to illuminate your outdoor space. Call us to schedule an appointment or stop by our lighting showroom.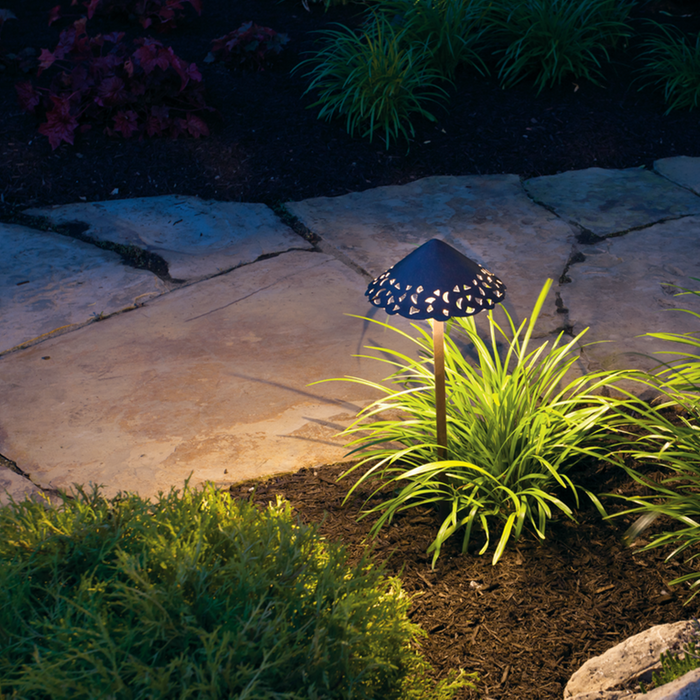 Why Purchase Your Landscape Lighting From The Light Palace?
Locally-owned and operated lighting business serving Omaha since 1953
Lighting products, lighting design, and electrical parts all in one location
Top lighting design specialists in the region
Wide range of residential and commercial lighting products
One-on-one design consultations from experienced lighting experts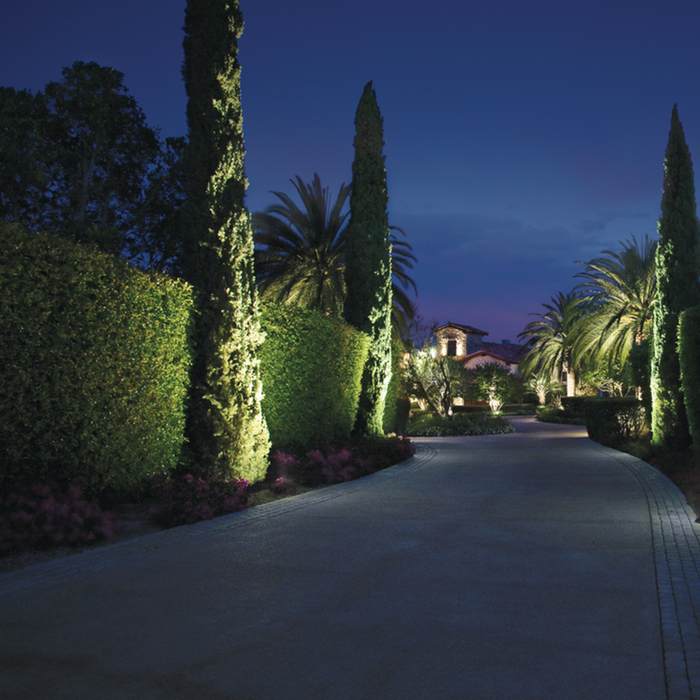 Why Landscape Lighting?
When it comes to outdoor lighting, landscape lighting should be one of your key focuses. Landscape lighting is one of the most effective ways to draw attention to landscaping features, keep your pathways well lit and safe, and increase the value of your home.
This makes landscape lighting have two purposes: function and beauty. While some lighting features may largely serve an aesthetic purpose, considering both of these purposes is an essential part of building a strong lighting strategy.
When designing your landscape lighting, here are some questions you can ask yourself to get yourself in the right frame of mind for developing a lighting strategy:
Are there any features in your landscape that you want to highlight? Whether you have beautiful hardscape features, a large and impressive tree, or even a wall you want to splash light off, start to think about the different features in your yard and how you want to light them. Shadowing, washing, and silhouetting are all interesting techniques you can use to play with light and shadows for some really neat effects!
Are there areas that are dark that could use extra lighting for safety and security? This is where you'll need to think about tripping hazards such as steps, toys, or garden hoses that may have been left on the walkway. Floodlights that are triggered by motion sensors are also a great way to keep your property secure. Burglars will think twice about committing their nefarious actions with a bright light shining on them.
How are you going to use your outdoor space when it's dark? This is especially relevant if you have outdoor living areas. You'll want these areas to be well-lit and aesthetically pleasing. Besides your main outdoor fixtures, such as an outdoor chandelier or pendant lights, think about how you'll light your landscaping as well.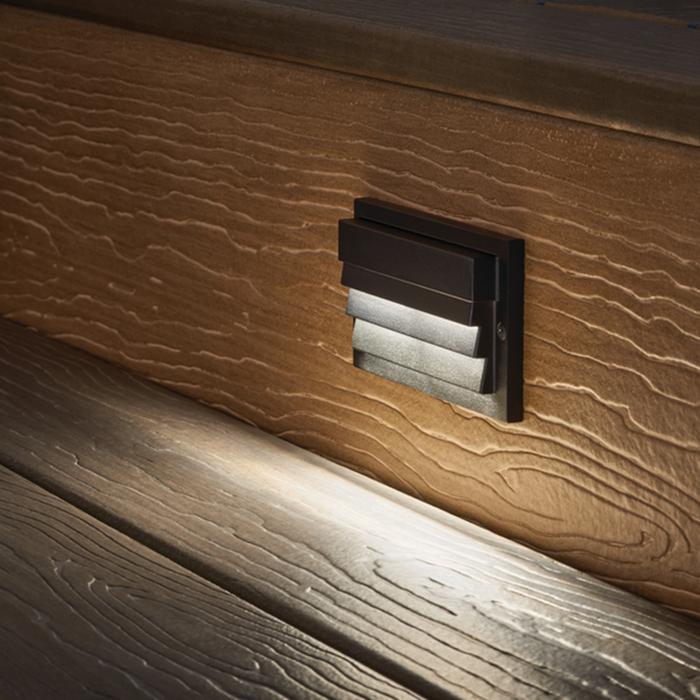 Types Of Landscape Lighting Products
At The Light Palace, you'll find a variety of landscape lighting features. In this section, we'll break down some of our most popular types of landscape light fixtures and how to use them effectively for homes and commercial properties.
Simply put, path lights are there to give you the right amount of light you need to successfully navigate pathways in the dark. Staying on the path and avoiding tripping hazards are especially important for commercial properties that want to keep their customers and employees safe at night.
The great thing about modern path lights is that they can also serve a decorative purpose. At the Light Palace, we scour the market for the most aesthetically pleasing path and spread lights that are sure to please anyone's taste in decor.
Step lights can be installed on the side of the steps or on the steps themselves. While they are primarily used for safety purposes, a well-lit staircase can be a beautiful sight to behold.
There's no need to be shy when it comes to step lights. Feel free to get creative and do whatever looks best to you and matches the rest of your outdoor aesthetic.
Well lights are low-profile fixtures that are great for lighting things a few inches off the ground, usually tree trunks and pillars.
We also recommend installing them in places with heavy foot traffic, since they are pretty sturdy fixtures and are less likely to cause people to stumble or accidentally knock them over.
Choose The Light Palace For The Best Lighting Experience In Omaha
At The Light Palace, we pride ourselves on delivering the highest level of customer service along with exceptional product knowledge and stunning lighting solutions.
Contact us online to schedule an appointment, and one of our friendly lighting consultants will be ready when you arrive.