Outdoor Lighting
For Top-Quality Outdoor Lighting Products, Stop By Our Omaha Lighting Store
Beautiful Outdoor Lighting Products & Design Help
At the Light Palace, we offer a wide range of lighting products to make your outdoor space really shine. From chandeliers to wall flush mounts to outdoor ceiling fans, our Omaha lighting store has you covered. We have tens of thousands of lighting products, all offered at reasonable prices.
On top of that, we'll even help you pick out the perfect lights for your residential or commercial outdoor space. Our design experts have years of experience creating the perfect inviting atmosphere. Call us to schedule an appointment and bring new life to your outdoor space.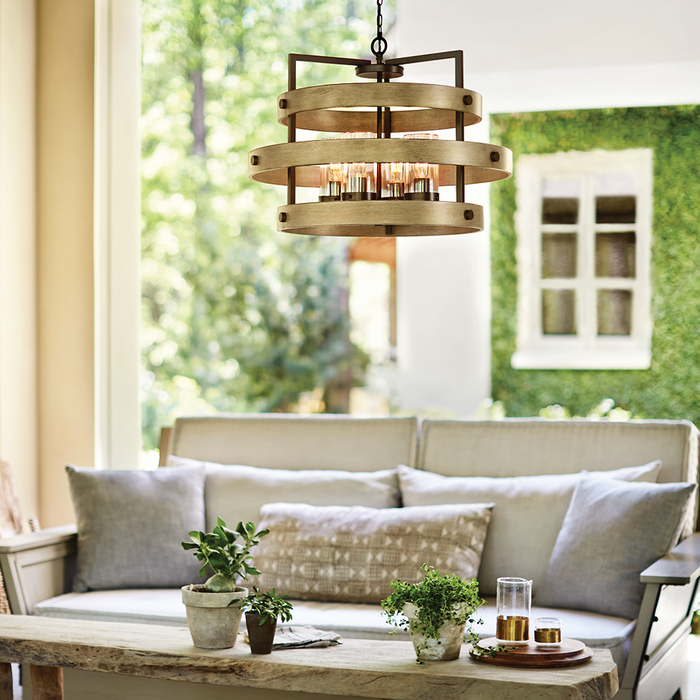 What Sets The Light Palace Apart From The Rest?
Wide-range of lighting products to meet the needs of any situation
Experienced design consultants to help create the perfect lighting solution
Local lighting showroom serving Omaha's community since 1953
Friendly one-on-one design consultations
Conveniently open on Saturday
And more!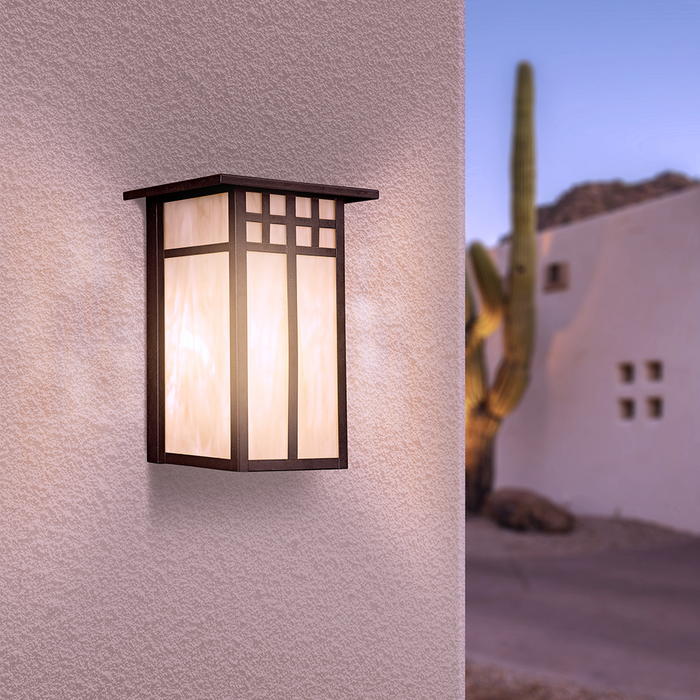 A WIDE SELECTION OF STUNNING OUTDOOR LIGHT FIXTURES
At The Light Palace, we believe that having a fully stocked lighting inventory provides our customers with a full selection that meets all their design preferences and budgetary needs.
When you visit our showroom, our lighting design consultants will guide you to the perfect fixtures for your outdoor space. Here are just some of the options you'll find here:
LANDSCAPE LIGHTING
Having beautiful landscape lighting brings life to any outdoor area. Whether it's step lights to welcome your guests, or accent lights to draw attention to landscape and architectural features, you simply can't go wrong with their warm, welcoming glow. Landscape lights do wonders for curb appeal and will allow you to enjoy the outdoors any time of the day or night.
OUTDOOR CHANDELIERS
There's nothing that functions as a centerpiece of your entire lighting strategy quite like a chandelier. When you install an outdoor chandelier, you'll have a beautiful source of ambient lighting that'll surely make a statement. Whether you choose a sleek, modern style or something more classical, your new outdoor chandelier will beautify and illuminate your outdoor space like nothing else.
OUTDOOR PENDANT LIGHTS
One of the things we love about pendant lighting is the sheer versatility of style and usage. Pendant lighting looks great in a line over an outdoor dining table, or spread throughout your entire outdoor space. At The Light Palace, we carry a wide range of styles so you're certain to find something you love.
OUTDOOR CEILING FANS
Outdoor ceiling fans are truly a multi-purpose fixture. Not only do they provide beautiful aesthetic value, they are great for getting a breeze going so you can enjoy your outdoor living area on a hot summer's night. Many ceiling fans also come with light fixtures attached as well. Make sure to find a ceiling fan that's at least damp-rated if you'll be placing it outside.
OUTDOOR SCONCES
Outdoor sconces are some of the most popular outdoor wall lighting options we carry. These sconces are great for placing next to your front door, around your outdoor patio, and even around the outside walls of your home. Be sure to consider whether you want up or down lighting when purchasing your sconce.
OUTDOOR SPOTLIGHTS
While spotlights can have their place when it comes to aesthetics, their main purpose is to provide safety and security. Installing spotlights — especially in combination with motion sensors — is a great way to illuminate your outdoor pathways and navigate tripping hazards in the darkness. It can also serve as a burglar deterrent.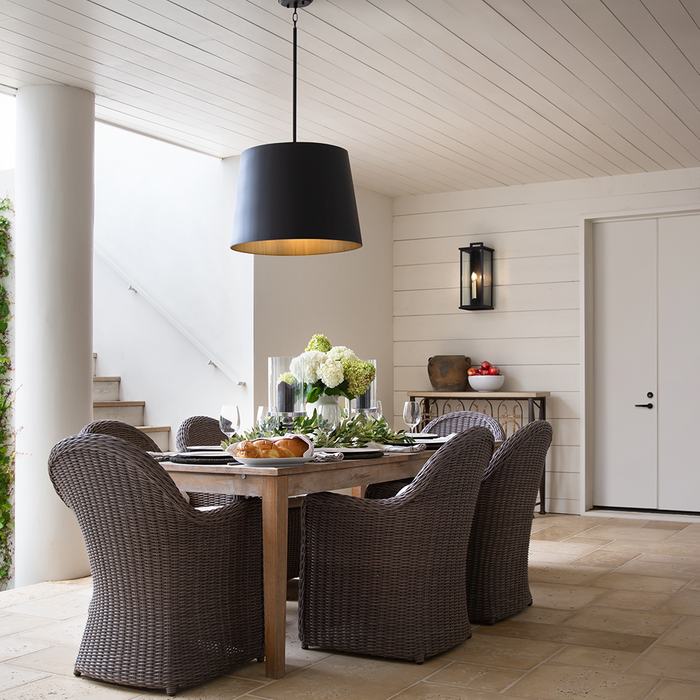 Outdoor Lighting Solutions Made Simple
Outdoor lighting is a critical component of your exterior design and decor. It's the first thing people will notice when they approach your home or business. Doing it right can create a warm, inviting atmosphere that attracts people.
At The Light Palace, we believe two things are essential to creating the right atmosphere through lighting: quality lighting products and skilled design. Our Omaha lighting showroom offers both.
CONTACT US TO SPEAK WITH AN EXPERIENCED LIGHTING DESIGN CONSULTANT.
When your outdoor lighting is in need of a modern update, stop by our lighting store for a one-on-one consultation with one of our lighting experts. We'll make sure your outdoor space is not only lit properly, but beautifully as well.
Stop by The Light Palace's lighting showroom or schedule a consultation for friendly service, reasonable prices, and great lighting solutions.