Fan Fixtures
High-Quality Ceiling Fans And Expert Design Consultants At Our Omaha Lighting Store
STYLISH CEILING FAN OPTIONS
At The Light Palace, we believe in providing high-quality lighting products and design solutions. If you're in Omaha or the surrounding areas, you'll find beautifully-designed ceiling fans available at our lighting store.
Ceiling fans often serve a dual purpose of cooling and lighting and are easily the centerpiece of any modern lighting strategy. Our lighting design consultants are standing by to help you choose the perfect fan from our over 3,000 options. Getting affordable, beautiful lighting options has never been so easy. Call us today to schedule an appointment!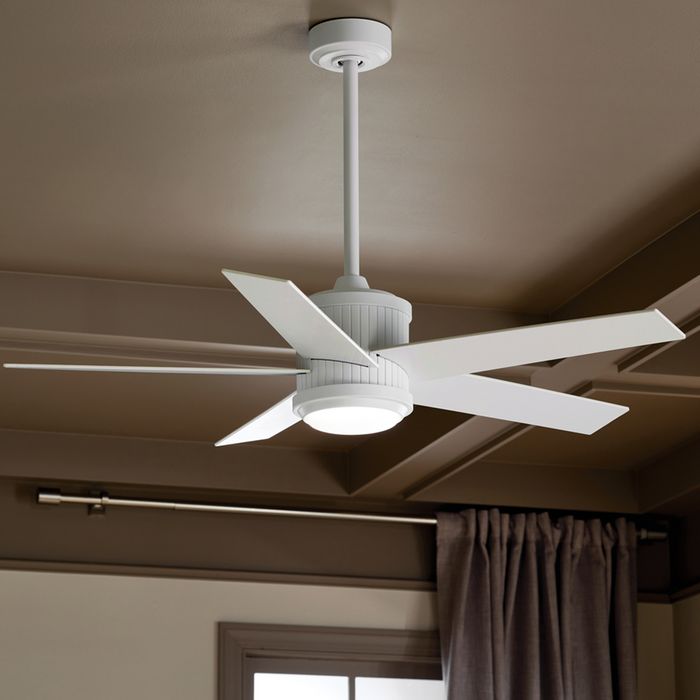 Why Choose Our Omaha Lighting Store For Your Ceiling Fan Needs?
Locally-owned-and-operated lighting store serving Omaha for over 50 years
We employ the best lighting design specialists in the region
Large selection of ceiling fans and other lighting products
Centrally-located in Omaha
One-on-one design appointments
And more!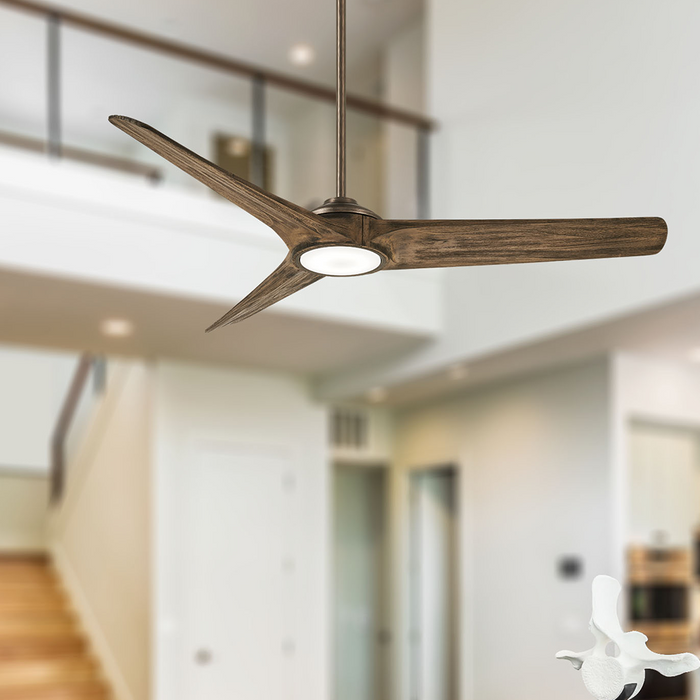 What Height Should Your Ceiling Fan Be?
Ceiling fans that are too low pose a safety hazard, especially for the taller members for your family. That's why we recommend giving at least seven feet of ground clearance when placing a ceiling fan.
Another thing to consider is where the fan is in relation to other objects. For example, if you have a bunk bed set up in the room, make sure the fan blades don't extend anywhere near the bed. A child climbing off the bed when the fan is on could result in a nasty head bump.
However, safety is just one part of deciding the correct height when buying a ceiling fan. There's also aesthetics and functionality. To get the most cooling power out of your fans, you'll want to leave more than eight inches of space between the fan blades and the ceiling. This will help to maximize airflow.
If you have a high ceiling, you'll also want to consider investing in downrods. Downrods increase the distance between the fan and the ceiling to ensure optimal cooling. However, if you drop your fan too low, you'll lose the open feeling of the room that high ceilings create.
That's why we've provided some guidelines that'll help you find the ceiling fan downrod length that's right for your ceiling height.
20 foot ceiling = 72" downrod
18 foot ceiling = 60" downrod
16 foot ceiling = 48" downrod
14 foot ceiling = 36" downrod
12 foot ceiling = 24" downrod
10 foot ceiling = 12" downrod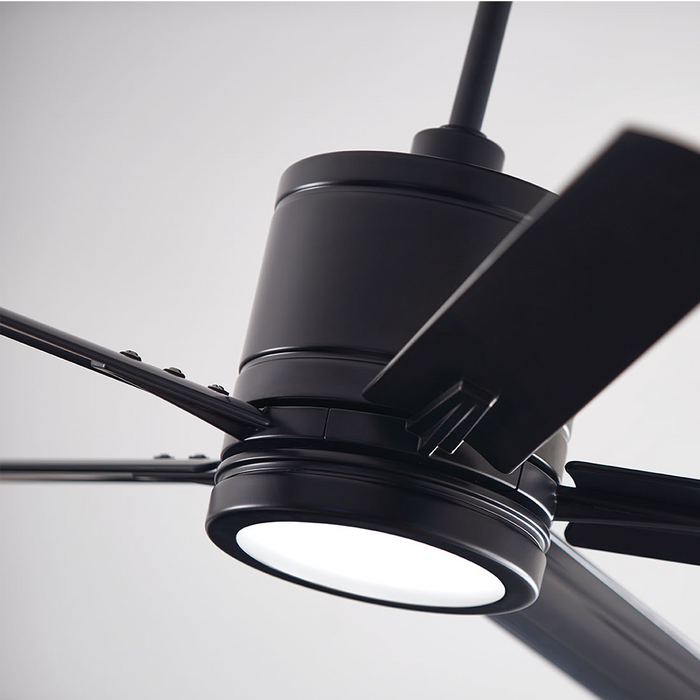 What Size Should My Ceiling Fan Blades Be?
Finding the correct sized blade for your ceiling fan is about more than just aesthetics, it can also affect air flow.
When you are trying to cool a small room, shorter blades provide more direct airflow and are typically more efficient. However, when trying to cool a larger room, you'll typically want longer blades since they create a softer, more comfortable air flow. You can even add in multiple ceiling fans if one isn't enough.
Side note: The amount of blades doesn't really affect the amount of air movement and circulation. Whether it's two, three, or five blades, simply choose one that's most visually appealing to you. It's the strength of the motor that's powering the fan that determines the actual volume of air that's produced.
The Light Palace Is Your Trusted Source For Ceiling Fans In Omaha
When you're in need of a new ceiling fan in Omaha or the surrounding areas, The Light Palace is your one-stop shop for fans and all your other lighting needs. Our quality products and experienced lighting design experts can help you create beautiful lighting solutions for any space.
Our lighting store is stocked with every size of ceiling fan you could possibly need in either contemporary or traditional design types. We also offer fan controls, replacement blades, light kits, and other fan accessories.
Appointment With A Lighting Expert
Schedule an appointment today to speak with our lighting design experts. They can help you pick out the perfect ceiling fans for your home or business. We look forward to meeting you!
You can also browse our collection of ceiling fans online by using our catalog.