For over 50 years, The Light Palace has served Omaha and the surrounding area as their lighting store for all of their electrical needs. Lighting technology constantly evolves by leaps and bounds, and that's why our skilled and professional staff takes the time to constantly stay current with the newest trends and tech.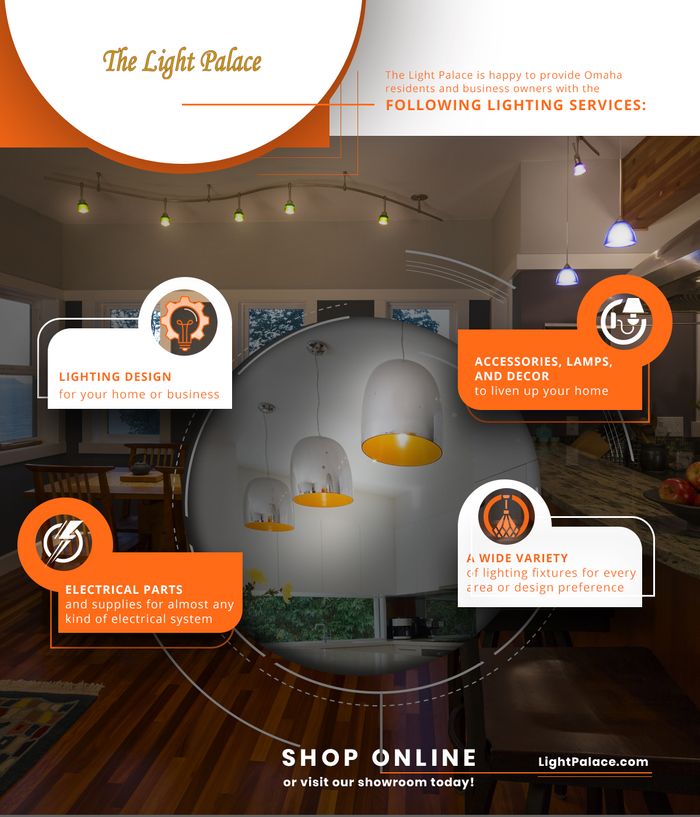 A few of the services we're proud to offer are:
The Light Palace strives to provide the best lighting fixtures and solutions in Nebraska. Our center also provides the design help needed to create an amazing space that'll provide enjoyment for years to come. If you have questions or you're ready to get started, contact us today for the best lighting services in the industry!